How To Forgive A Cheating Spouse (free e-book)


Forgiving An Unfaithful Spouse
Repairing Marriage
After Adultery
recognizing Godly foundation-rebuilding the bonds of trust
Read Rebuilding the Bonds Of Trust Article
Marriage Book:
Love The Man You Married
Angie Lewis
Save your marriage from divorce, heal yourself and marriage after adultery! Love The Man You Married is the Nuts and Bolts of learning to love, honor and respect the man you married and love doing it!!!!
Marriage
Book
Angie Lewis
Journey on the Roads Less Traveled
A book about marriage, addiction, love, and life
by Angie Lewis.
My personal spiritual journey finding and accepting Christ for my life and marriage. How I overcame alcohol addiction and learned to love the man I married using biblical principles. Very inspirational book!
Cleansing or Surgery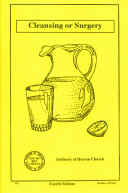 Eliminate gallstones, kidney stones, ulcers, high blood pressure, constipation, and more.

Use these simple, inexpensive cleanses to flush out the inside of the body and restore health. $7
Dear Readers!

This issue of the Marriage Alive is based on Forgiving a spouse who has had an affair. We'll talk about how to forgive with completeness of our heart, mind and soul and what to expect after forgiving.
The purpose in forgiving those who have hurt us is to clear our thoughts of unwanted emotions, free our minds of negative clutter, and express our feelings and needs appropriately with others. We want to be mentally healthy not just physically, but spiritually as well. If our mind is harboring grudges and resent filled feelings, we have a hard time understanding the power and complete goodness of the Holy Spirit within.
Ephesians 4:31-32 Get rid of all bitterness, rage and anger, brawling and slander, along with every form of malice. Be kind and compassionate to one another, forgiving each other, just as Christ God forgave you.

Therefore, we must forgive the offenses of others even when we don't want to. In other words, we need to let it go. Forgiving does not mean that we are accepting of the wrong, it means that we are not going to allow the wrong to be a part of our self. If we stay angry and bitter by not forgiving, we invariably make the sin of our spouse a part of who we are by obsessing over it every chance we get. Forgiving gives us detachment from the wrongs of others.

By forgiving we give up the hurt and negative emotions we are feeling so we can continue to go on living with our hearts filled with love and contentment. It is when we don't forgive that we remain stuck in our own bitter world, fighting to come out, but don't know how.

Don't let anything keep you from forgiving others. If you are refusing to forgive your spouse or someone you love, you are missing the wonderful opportunity to experience the joy of forgiving and sharing it with others.


Forgiving An
Unfaithful Spouse
It seems difficult to forgive when our spouse has been unfaithful. But that's just it, we are so intent that WE have been wronged by our spouse that we WANT restitution at all costs and this of course is completely understandable. We have been hurt deeply by the unfaithfulness of our spouse and justify our own bad behavior by making ourselves the victim of our spouses sin. But who really is the victim here? We are only a victim when we make our self FEEL that way, and then react on those feelings.

The other side to ponder is this, did our spouse really do this wrong to us? Probably not. Most of the time when a spouse is unfaithful it has nothing to do with the other spouse. The reasons behind this behavior stems from the need for constant self gratification, no matter what the cost, low self esteem, and lack of Spiritual knowledge. If we believe that our spouse deliberately wanted to harm us or that they don't love us, we will retaliate with our own angry back lashes and sinful behavior. This is not what needs to be done.
When a spouse is unfaithful, it usually goes something like this. First the idea to be unfaithful is imagined in the mind. Secondly it is mediated on with vivid scenes and great clarity. Thirdly, adultery somehow becomes justified because of wayward thinking, and cultural influences. Finally the act of adultery is actually carried out in the physical sense. Usually, but not all the time, the offender feels guilty about what they have done and they do not do it again. In either way, the adulterer has not asked for the guidance of the Holy Spirit to help them turn away from tempting and enticing situations. Either way, they do not know that Jesus is alive in them or they just do not care. This will be discussed later on in this newsletter.
Our initial feelings and reaction over a cheating spouse is first anger followed by hurt. Anger can come in many forms, but the degree of anger and what we do with that anger depends upon our own mental wellness and spiritual self within. The ability to even understand how to forgive such a devastating act of adultery can be found through the heart, mind, and soul of a person that has been tended by the Holy Spirit.
Not everyone can forgive wholeheartedly after a spouse has hurt them so, but if the will is there to start loving and to repair the marriage it can easily be done.
First of all, realize this, the ability to forgive does not stand with us alone. We do not have the power to fully understand how to forgive our spouse when they have been unfaithful. We think we do and so we forgive superficially. This way of forgiving can keep us feeling burdened by the hurt of the offense. And too, if we don't forgive properly, our mates offense will continually pop up in our minds and our feelings will make us want to lash back out to the unfaithful partner with more hurt, over and over again. I call this "attachment to the sin" of another. We feel like this because we have made the sin a part of who we are. This sort of thinking can even make the blameless partner feel as if they are at fault for the sin.
If the nature of the sin constantly makes us feel emotionally drained, damaged and burdened at any time, then we have made ourselves a part of that sin. Feelings such as this keep us from forgiving in its entirety. We have made ourselves the victim to the sin. This is how emotions control how we are going to behave. When our emotions control us to such an extent, we remain in confusion, agony and pain. With our feelings hindered like this and the lack of spirituality, we cannot manage when trouble knocks on the marriage door. It is only after we humble our selfish self to God can we actually understand and then utilize the power of the Holy Spirit and then use it as our guide.
John 8:9-11 You, however, are controlled not by the sinful nature but by the Spirit, if the Spirit of God lives in you. And if anyone does not have the Spirit of Christ , he does not belong to Christ. But if Christ is in you, your body is dead because of sin, yet your Spirit is alive because of righteousness. And if the Spirit of Him who raised Jesus from the dead is living in you, he who raised Christ from the dead will also give life to your mortal bodies through His Spirit, who lives in you.
John 8:14 Because those who are led by the Spirit of God are sons of God.
You see, if we have not yet acknowledged the realm of God's world and are lacking in the knowledge of God's goodness, we through our own will and understanding, allow our thinking patterns to take charge. But what do we know? We know our negative feelings! That's what we know. We might remain bitter, selfish, lonely and unhappy in these unhealthy emotions that tell us how to behave. We are bankrupt spiritually!
Our minds must know the Truth of Everything that Jesus did for us and we must allow our self to be guided by that Truth so we can look beyond selfishness and become loving people. We absolutely need to have the knowledge of God within ourselves so we can understand how to communicate freely with our spouse and to not carry the mistakes of sinful weakness throughout the marriage.

Any marriage, even without the woes of unfaithfulness will have problems standing under any sort of pressure within it, if the parties allow negative feelings to control its destiny. This is why there are so many divorces today. Problems arise in marriage, couples can't cope with the stress and tribulations and think divorce is the cure all medicine.
It is our own selfishness that keeps us from tolerating the Truth of wisdom and knowledge into the marriage. We are so proud that we don't want to let our guard down, not even for a minute. Even if that means submitting to God and all that He has to offer. Some of us in marriage probably aren't even sure of all that God has to offer and so continue down the path of marriage self-destruction.
But it will only be the power of the Spirit of God, who can intervene and guide us in our heart and mind properly so we can forgive our spouse with completeness. But we aren't sure of how to attain the heights of God, His word, or
Spirit.
Matthew 7:24-27 Therefore everyone who hears these words of mine and puts them into practice is like a wise man who built his house on a rock. The rain came down, the streams rose and the winds blew and beat against that house; yet it did not fall, because it had its foundation on the rock. But everyone who hears these words of mine and does not put them into practice is like a foolish man who built his house on sand. The rain came down, the streams rose, and the winds blew and beat against the house, and it fell with a great crash.
According to the scripture above here is what it means, the rain is the unfaithful spouse. The swelling streams are the feelings and attitudes we hold in our heart and mind about the sin. The wind blowing hard is how we deal with the problem of unfaithfulness in our marriage. Did your house crash?
Some of us may not know how the Holy Spirit works. The Holy Spirit is our blessing and gift from God that we, as His children receive when we share ourselves with Him. When we give up our selfish ego to God, He will in return gives us the gift of how to love, how to hope, how to have faith, and how to forgive. When we act on His instructions we are allowing the power of the Holy Spirit to take over in our marriage and life and we are submitting to His will for us.
Ephesians 1:13 And you also were included in Christ when you heard the word of Truth , the gospel of your salvation. Having believed, you were marked in Him with a seal, the promised Holy Spirit, who is a deposit guaranteeing our inheritance until the redemption of those who are God's possession; to the praise of His glory.
When your marriage and life seem chaotic, rest in this Truth: Jesus is Lord, and God is in control. The Holy Spirit is God's seal that we belong to Him and his deposit guaranteeing that He will do what He has promised. The presence of the Holy Spirit within us demonstrates the genuineness of our Faith, and proves that we are God's children and secures eternal life for us. His power works in us to transform and change us now, and what we experience now is just a taste of the total change we will experience in eternity. Jesus Christ is our model, and the more we know of Him, the more we will be like Him.

Remember, we do not have the ability under our own understanding to forgive, to love, to hope, or to have faith and to understand and utilize any of the blessed gifts of the Holy Spirit if we have not accepted the Truth of where or why or who this comes from. Yes! we know that all these great gifts come from God. But that is all we know. Not until we put it all into practice into our own lives will it actually be real to us. We will not understand what it is that God wants for us, until we submit our sinful and selfish lives to Him. We want it all. But to have it, we must experience it first.
Romans 8:26-27 In the same way, the Spirit helps us in our weakness. We do not know what we ought to pray for, but the Spirit Himself intercedes for us with groans that words cannot express. And He who searches our hearts knows the mind of the Spirit, because the Spirit intercedes for the saints in accordance with God's will.
It doesn't need to be the end of your marriage because a spouse has been unfaithful. On the contrary it it time to nurture, cultivate, and cherish the marriage even more. It is time to start plucking out the unpleasant weeds to make room for tender new seedlings. In a Christ centered marriage, seedlings grow into magnificent flowers.

Adultery comes from a deeper inner- lying problem within the marriage. Adultery as with any sin is a symptom of spiritual insufficiency.

Many marriages of today deal in the problem of adultery. Culturally speaking, it is a thing of normalcy for a partner to be unfaithful in their marriage. But this kind of thinking is destroying lives. It is not normal to have sexual relations outside of marriage! It is very wrong and goes against all that God has created and planned for marriage! Adultery breaks the bonds of trust with our spouse and carries with it a heavy sword of sinful rebellion against what God has created.

Adultery is ever so present in marriage today because the adulterer does not have anything to base the marriage on. Nothing is directing moral behavior and supporting the marriage vows. Therefore the marriage doesn't have anything to stand on-it is wobbly and ready to fall down. No support, no direction for the marriage--no right or wrong--no morals and values. You could say, a marriage like this has not got built yet. It hasn't grown to its full potential. It exists as an entity to itself, because there is nothing to bring it into existence or bring it alive. A marriage is dead without God. Marriage needs a positive and nurturing foundation to grow on. It needs to feed off the knowledge of God for it to be a happy and peaceful marriage. This is the way God intended it to be. If marriage is feeding off selfish behavior and rebellious attitude, what is that? It does not have a leg to stand on.
You see, God already had a plan for marriage. He started it and with His knowledge, it will grow. When we change that plan through our selfish desires we are in rebellion to the Truth. Come out of the worldly nature of things and enter into the realm of love, hope, forgiveness and faith, where Jesus is waiting to share Himself with your marriage.
Forgiving means to LET IT GO! You should not continue to base your marriage upon the acts of weakness. This will only harbor more harmful and destructive behavior and eventually cause more problems in the spiritual health of both of you. When we do not forgive properly, we end up supporting the marriage upon the sin of unfaithfulness, which will cease proper communication between you and your spouse.
When we do not contemplate God for our source and do not realize the power of Him who created us to make everything good and hopeful again, we are lost souls. In desperation we obtain a divorce over such things as an unfaithful spouse. But this is not necessary?!

Wow! what an easy way out of marriage. But this way out is a conditioned and culturally normal response from those who never really committed themselves to the marriage in the first place. If we go into marriage with a lackadaisical attitude we will obviously treat it as such.
Go to next article, Repairing Marriage After Adultery.
Repairing Marriage
After Adultery

The unfaithful partner cannot go on sinning in the marriage. Jesus has given us the power to give up our selfish desires and follow His path towards forgiveness and loving unselfishly.

Ephesians 1:7 In Him we have redemption through His blood, the forgiveness of sins, in accordance with the riches of God's grace that He lavished on us with all wisdom and understanding.

If you have been unfaithful or have anything else pulling you away from your marriage, ask Jesus Christ for forgiveness and ask Him to help you in the future with understanding why you are tempted. Jesus will help you replace incorrect thoughts with ones that guide your life closer to Him. If you are having a tough time in your marriage, ask God to help you with these troubles-whatever they be. Jesus wants you to lean on Him through all your trials and tribulations. If you stay steadfast in prayer and seeking, in time, you will understand how to give more of yourself to your family instead of giving away a part of your self to strangers and those who are probably only using you.

It takes effort on your part to seek all that God wants for you and your marriage. It is God's will that you continue working on establishing for your marriage a foundation based on love, trust and honor. The support and source for all that is good and right is found through the words and life of Jesus Christ. In the same way, we too are to give up the old lifestyle of our transgressions and become new persons in the Love of Jesus Christ.

1 Peter 1:23-25 Now that you have purified yourself by obeying the Truth so that you have sincere love for your brothers, love one another deeply, from the heart. For you have been born again, not of perishable seed, but of imperishable, through the living and enduring word of God.

If you are willing to give up all transgressions and begin living in Him and for Him, you will be forgiven. Through His death, Jesus has paid the price to release us from the bondage of sin. We are forgiven on the basis of the suffering and physical death of Jesus Christ. Acceptance of this Truth and the willingness to give up sin and rely on Jesus Christ for our new way of living is God's will for us.

John 8:3:11 The teachers of the law and the Pharisees brought in a woman caught in adultery. They made her stand before the group and said to Jesus, "Teacher, this woman was caught in the act of adultery. In the law, Moses commanded us to stone such a woman. Now what do you say?
"If any one of you is without sin, let him be the first to throw a stone at her."
At this, those who heard began to go away one at a time, the older ones first, until only Jesus was left, with the woman still standing there. Jesus straightened up and asked her, "woman, where are they? Has no one condemned you?
"No one, sir," she said.
"Then neither do I condemn you," Jesus declared. "Go now and leave your life of sin."

If your spouse is willing to give up the sin, forgive and work out problems now with the prospect of a new lease on the marriage-start over anew and embrace all that you have been blessed with in your present situation and hold on to what you have. Base all love and actions upon the character of Jesus Christ. Ask Him from your heart and you shall receive.

1 John 3:21-23 Dear friends, if our hearts do not condemn us, we have confidence before God and receive from Him anything we ask, because we obey His commands and do what pleases Him. And this is His command: to believe in the name of His Son, Jesus Christ, and to love one another as He commanded us. Those who obey His commands live in Him, and He in them. And this is how we know that he lives in us' We know it by the Spirit He gave us.


Support your marriage on the Devine Truth of the realization that your sins are forgiven. Trust in God with all your heart, mind and soul. Center your communication with one another around the holy word by diligently studying scripture and praying for one another.

Marriage is tough! There is no disagreement there. The ability to accept, forgive and love must be honored and cherished everyday. That is, we are to honor who are spouse is and their position in the marriage and stop looking at, analyzing, reviewing, and basing the marriage upon their faults and weakness. With God's guidance, we learn to humble our ego's and see beyond the weakness of our spouse and learn to forgive them with the loving kindness that if they are remorseful for their actions, deserve from you as their spouse. For what else can we do? Should we continue to blame, deny and destroy something that with only the right attitude and submission to God can make right and good again.

When we place our marriage under the foundational knowledge of God's word we receive the gifts that not only help sustain the marriage, but support that help in the trouble times, and gifts to help it grow wholly under the influence of Jesus Christ.

You see, the knowledge we receive from God by reading and studying His word is The Wisdom and The Wisdom we receive is Knowledge. Through Knowledge and Wisdom, if we continue to grow and accept the word, we eventually acquire faith in all that is now not seen. Without faith in the great Truth of God, we have nothing to base our marriage upon. We base our marriage upon negative things, such as the failures of each other because we are negative in our mind and thoughts. These negative thoughts base our actions in the marriage and remain in our heart and mind.

A marriage is only as strong as its foundation. The groundwork for our lives is adopting the character of Jesus Christ; He is the support which holds up the marriage when under pressure. Everything we are and everything we do must fit into the pattern provided by Him.

1 Corinthians 3:11 For no one can lay any foundation other than the one already laid, which is Jesus Christ.


Where is our spirit? Faith gives us the passion to seek The Truth and understand where Jesus came from and who He is, and why He suffered for the world's sins and what The Holy Spirit is.

Right now we understand, but we have not comprehended the deepness and reality of it all. Is it only a fairy tale, like Lord of the Rings or Alice in wonderland? Are we treating it as if it were a fairytale?


We will not fully understand what it is that God wants for us, until we submit our sinful and selfish lives to Him. Until that time, we are denying the Truth to what is real. We are submitting to our fleshly desires, and creating our own marriage, creating our own, life , and creating our own person, all without Truth, but only the consequences. How we view life now is the beginning of consequences. What do we see?

In other words, when we do not have God's knowledge or just don't care about it, we will conduct our self in marriage under the will of our selfish self. Our beliefs and code of ethics revolve around the source of what we believe in. This is a very personal part of who we are and is about our relationship with Jesus Christ.

To accept EVERYTHING that God presents us with acquires sincere and diligent prayer and great amounts of biblical study. Our personal connection and bond with Jesus is an ongoing affair--it is never-ending. In Jesus Christ, we always continue to learn and to grow. Eventually through diligent search of The Truth we go through a lifestyle and attitude change, where we feel transformed and renewed.


We certainly cannot expect to be saved and continue doing wrong, if we say we are new people in Christ. We ought to base our life and actions upon our new loving and giving self-and become the transformation of the new person. The old person died; died to the bondage and slavery of the sinful nature!!

If you are married and your house is standing on the foundation of Jesus Christ, and if your heart is steadfast and faithful in the Lord, you have then made the choice to become what it is you are. That could be a someone who relies upon the wisdom of God and the knowledge uncovered rather than the understanding of self.

Self, which is of the flesh becomes selfish and wants to do all that it desires. And in so doing sees culture does culture. But if our beliefs are established on the righteous foundation of God and all that He has taught us, culture will not phase the self. For A Christian realizes what His duties are and knows when to draw the line.

In marriage if and when problems arise and we take the path that basis desires on what is good and right, the marriage remains unwavering and growing in the Lord. The Holy Spirit, the Spirit that Jesus Christ left us after He went back to the Father, is our guiding light and hope to turn our hearts and minds appropriately toward Him.

The Holy Spirit guides our heart to be humble and kind. It gives us hope and faith for the present and for what is to come. We understand what our position is in the marriage and we take our responsibilities seriously. The couples in this marriage are happy and content and do not feel the need to sin and seek self-seeking desires. With Christ as the director, and with the spouse's willing to prescribe to the antidotes, the marriage continues to flourish. For those with the Love of God in their hearts give REAL love to others. That's what it is all about. Love is what we all seek, real genuine love.

Rebuilding Trust

Forgiveness needs to be attained in its entirety to rebuild the relationship to its full potential. The erring spouse needs to have a willingness to cease in their weakness and ask God for forgiveness. Sharing positive attributes and thoughts about one another needs to be expressed and acceptance of each other must be adhered to. Biblical study and searching for the knowledge of Truth needs to be diligently sought after by both parties, while trying to maintain a stable and Spiritual based union. Time, and experiencing the actions of one another will bring back the trust that was tampered with. It will not happen over night, but by showing each other willingness to trust God and to put Him first in your own life shows your spouse what your true intentions are for the marriage. This gives them the notice of your commitment in the marriage and boosts their willingness to try harder also.

Positions, roles and duties from both of you need to be talked out, and even be put on paper so each spouse knows what his responsibilities in the marriage are. These positions must be respected and honored, otherwise you may not take your role in the marriage with seriousness. Each of us needs reassurance from time to time, so we can continue doing good and trying to do what's right for our spouse and the marriage.

Working on the weakness' of our self and acknowledging our own faults, improves the outlook for the marriage greatly. Selfish behavior and inhibition of self never helps a relationship, but only keeps it from growing. Stalling in pent up feelings and past hurts also stall the marriage. all of these issues will need to be expressed to your spouse so each knows where they stand in the union.


2 Timothy 2:19 "Nevertheless, God's solid foundation stands firm, sealed with this inscription: The Lord know those who are His," and, "Everyone who confesses the name of the Lord must turn away from wickedness."

The source of
ALL THAT IS GOOD
comes from God.
If we believe certain sources to heal our sorrows and pains, we go to that source. But God is the true source of our comfort.

Closing The Door To Temptation

Because the only perfect human being, without sin was Jesus Christ, the non- spiritual individual EASILY becomes enticed into the culture and becomes one with it. It is never too late to come out from hell and ask Jesus Christ for forgiveness of sins. That means the heart and mind does not hold on to the sin and allow it to control you. If you are weak in a certain area and feel it is controlling your actions, then you have not let it go from your mind. Temptations are strong and coaxing, without the realization that it can be resolved through prayer and spiritual guidance, you'll probably remain in your sin. This is where faith comes in. God knows your heart and if you are willing to give up the weakness, He will help you overcome through the power of the Holy Spirit.

Blessed is the man that endureth temptation: for when he is tried, he shall receive the crown of life, which the Lord hath promised to them that love Him. Let no man say when he is tempted, I am tempted of God; for God cannot be tempted with evil, neither He tempteth any man: But every man is tempted, when he is drawn away from his own lust, and enticed. Than when lust has conceived, it bring forth sin: and sin when it is finished bring forth death.
James 1: 12-15

A misconception of this society is that freedom means to do whatever we want, even if it tempts us into sin. But real freedom is obeying God and KNOWING WHAT NOT TO DO. People choose wrong things in their life because they have become convinced that that those things are good. Some sins do not even appear to be bad and these kinds of sins are the hardest to avoid.

Temptations begin usually by seeing something that you want. If you are struggling with tempting situations, the first thing to do is not to look. That means do not seek it out, but rather, run from it if you have to.

Satan is our enemy! He will do anything he can to get us to follow his wicked and deadly path. He works his evil deeds through other people. The culture of this society has fallen into Satanís trap. This is the deception that so many people have fallen into. Most people do not realize they are working for Satan instead of for God.

Let me tell you, if you have the knowledge of God and you obey His commands, He will not let Satan touch you. This is what its all about. Now that Eve has given the world knowledge to know the difference between good and evil, which spirit are you going to follow?



Those who live according to the sinful nature have their minds set on what that nature desires; but those who live in accordance with the Spirit have their minds set on what the Spirit desires. Roman 8:5

Copyright © 2004 Angie Lewis
Heaven Ministries
All Rights Reserved